Chop suey has become a prominent part of American Chinese cuisine, Filipino cuisine, Canadian Chinese cuisine, German Chinese cuisine, Indian Chinese cuisine, and Polynesian cuisine that mainly consists of mixed vegetable.
Ingredients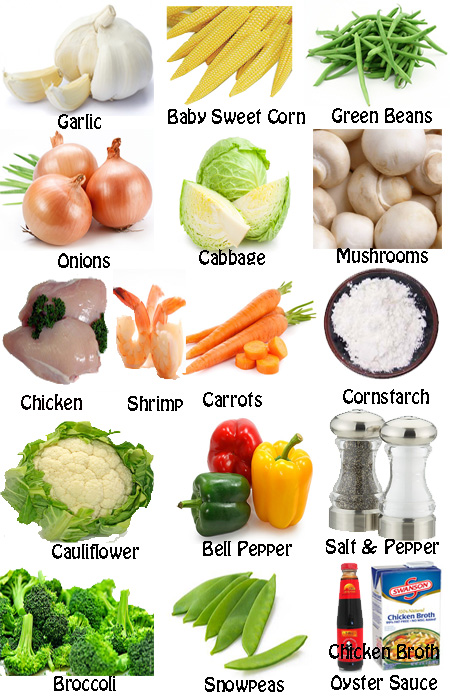 Cooking Procedure
1.Saute the garlic and onion
2.Add the boneless chicken and saute for 2 minutes
3.Add the shrimp then sprinkle some salt and pepper.
4.Add the oyster sauce and simmer for 2 minutes.
5.Put-in the cauliflower, broccoli, baby sweetcorn and cabbage then mix well.
6.Add the carrots,green beans, snow peas, mushrooms and bell pepper.
7.Add the chicken broth, cover the pot and simmer for 5 minutes or until vegetables are cooked
8.Dilute the cornstarch in 1/4 cup of water then pour mixture in the pot. Mix well.
*Be careful not to overcook the vegetables.
I hope you enjoy this healthy goodness!