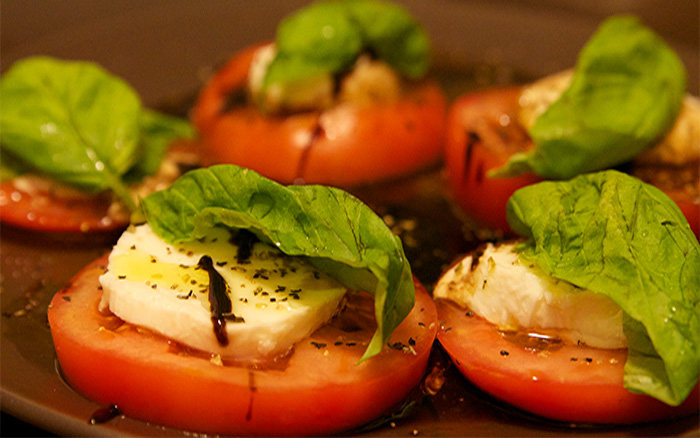 This recipe is great for summer but if you're craving for something healthy and fresh,
Insalata Caprese Salad is perfect for an appetizer salad even on a cold day.
Your taste buds will surely love this simple recipe!
Insalata Caprese Salad
Mozzarella, Tomato and Basil Plate:
Ingredients:
1/2 pound fresh mozzarella cheese sliced 1/4-inch thick*
2 large vine-ripened tomatoes, sliced 1/4-inch thick
1 cup fresh basil leaves
Coarse salt to taste**
Freshly-ground black pepper to taste
2 tablespoons drained capers (optional)
1/4 cup extra-virgin olive oil
4 tbsp balsamic vinegar
Cooking Directions:
1.Slice the tomato in approximately 1/4 inch thick slices. Do the same for the mozzarella.
2.Make layers of tomatoes, mozzarella, and basil.
3.Drizzle with olive oil and balsamic vinegar. Season to taste with salt and pepper, if desired.